Drax Consult SAGL Zimbabwe rep Delish Nguwaya has just been remanded in custody to Monday for bail arguments.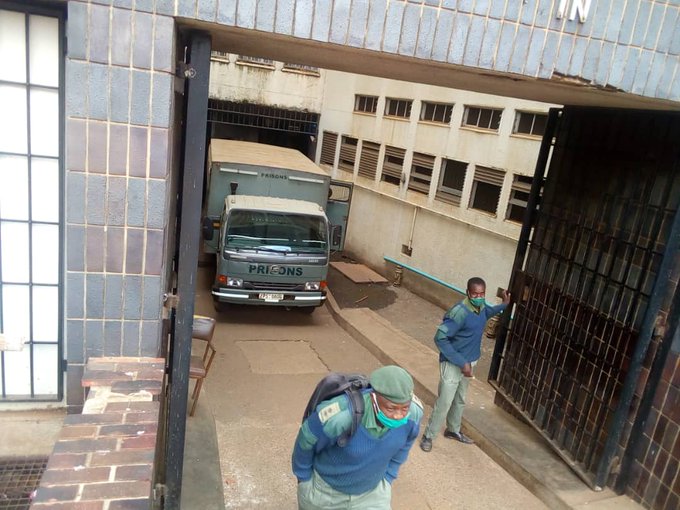 Unusually, Prisons van reversed inside courtyard, apparently to prevent gathered photographers from taking his picture.
Delish Nguway is at the centre of the COVID gate scandal involving a company called Drax Consult SAGL that had a $60 Million deal with NatPham to supply medical supplies before it emerged it was inflating the prices of the material it was supplying the government.